The product Mediciones Certificadas 1.0, developed by Trecone (Treconite S.L.), has been granted the ISO/IEC 25000 certificate for Functional Suitability.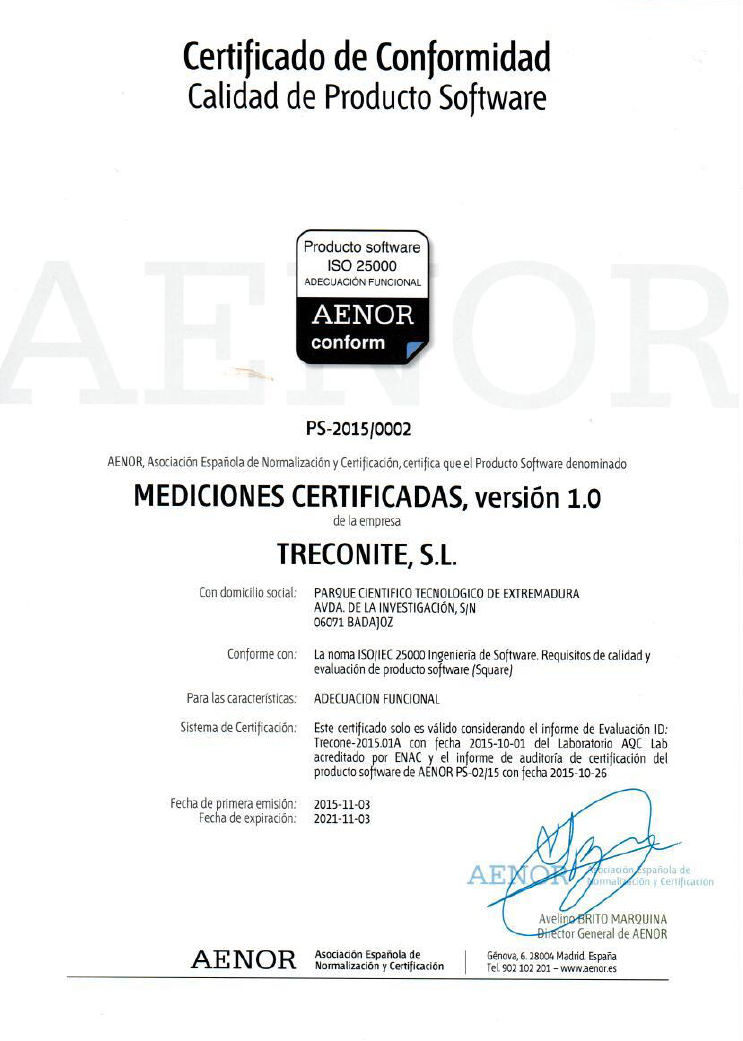 Mediciones Certificadas 1.0 is an application that allows the user to test some aspects of the service provided by the carrier, and obtain evidence that supports a possible complaint against said carrier. These tests are related to mobile signal coverage (minimum required threshold, based on the location of the user), call recording (with information on the number called, date, time...) and information about calls made through the home network (national coverage) and those made through a visited network (roaming).
With this certificate, Trecone can assure their customers that their product complies fully and correctly with the functional requirements described for the product, thus obtaining an improvement in confidence and customer satisfaction.
In addition, this certification has helped Trecone Singular Apps to reduce maintenance costs, meet delivery times and detect defects in the software product before its delivery to the customers.
The certificate has been issued by AENOR taking the evaluation carried out by the accredited laboratory AQCLab as a basis. The issuance of the new certificate for functional suitability reflects the increased interest in software product quality, and more specifically, in the certification of quality characteristics conforming to ISO/IEC 25000.